WE ARE LOCATED ADJACENT TO THE BEAVER STATION CULTURAL & EVENT CENTER COMPLEX
We are located adjacent to the train station in the former county 911 call center.
To enter our facility, please follow the sidewalk to the left of the train station entrance.
Continue to follow the handicap accessible sidewalk past the garden DOWN to our entrance.
The secure, climate controlled BCG&HC is located below ground level.
PARKING
Free Parking is available in the Beaver Station Cultural & Event Center lot for patrons.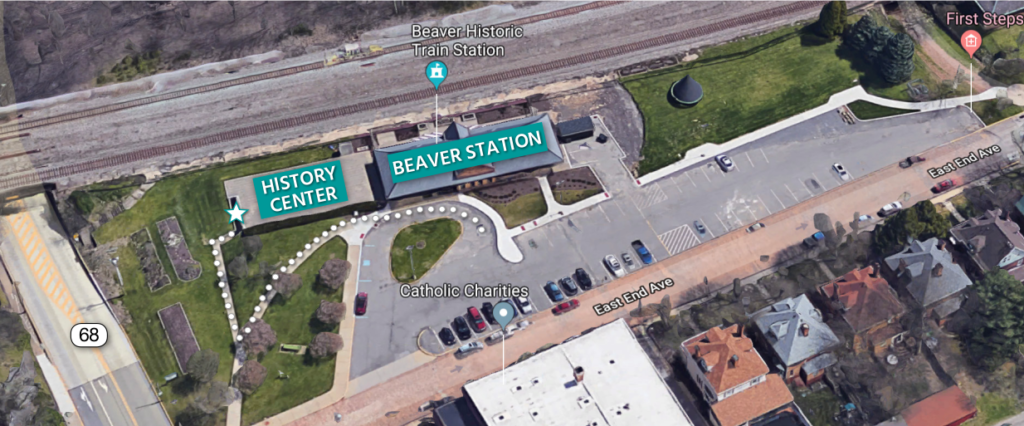 OUR ADDRESS
250 East End Avenue
Beaver, PA 15009
Telephone: (724) 775-1775
VISIT BEAVER COUNTY – Where to stay & dining options!